Télécharger Les Saphirs (2012) [FRENCH] [BRRIP AC3]
February 7, 2013, 2:35 am
.:: Release ::.
The.Sapphires.2012.FRENCH.BRRip.XviD.AC3-DesTroY
(¯`·._.·[ Les Saphirs ]·._.·´¯)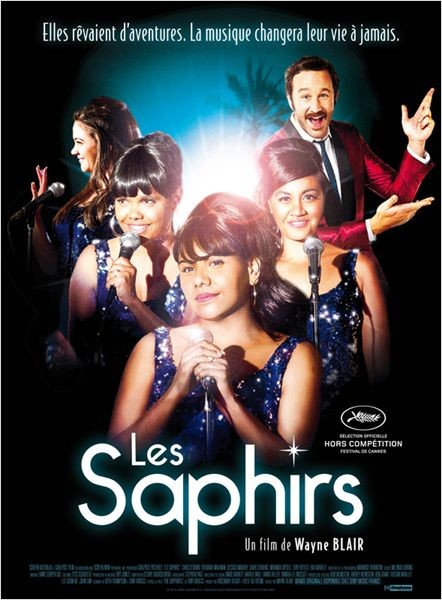 Titre original : The Sapphires
Année de production : 2011
Réalisateur : Wayne Blair
Durée : 1h43
[Acteurs : Deborah Mailman, Jessica Mauboy, Miranda Tapsell, Shari Sebbens
Genre : Musical
Date de sortie : 8 Août 2012
Pays de production : Australie
Bande annonce :
Aucune bande annonce disponible ...
Les Saphirs
Australie, 1968, trois soeurs aborigènes : Gail, Julie et Cynthia et leur cousine Kay, sont découvertes par Dave, musicien irlandais au caractère bien trempé, amateur de whiskey et de soul music. Dave remanie le répertoire du groupe, rebaptisé THE SAPPHIRES, et organise une tournée dans les zones de guerre du Vietnam du Sud. Dans le delta du Mékong où elles chantent pour les marines, les filles déchainent les foules, esquivent les balles et tombent amoureuses.
Hébergeur :
Qualité : BRRiP
Format : XviD
Langue :
Sous-titre : Aucun
Uploaded
destroy-thesapphires.avi
ClipsHouse
destroy-thesapphires.avi
Articles Similaires